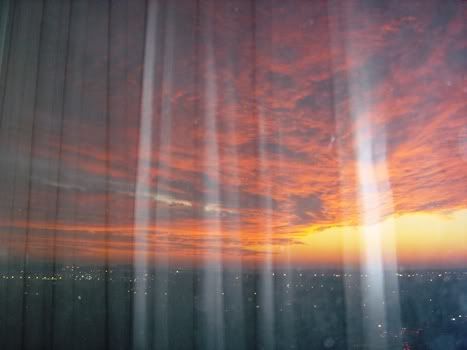 Morning Sunset





As usual the morning starts without me once more

Seems like my job is to waken the birds before 4

That morning sun seems to elude me at work

Sneaks up somewhere between the buzz and the chirps



How can I work night shift for so long and never see it rise

While the sun is rising I'm still in the building with my allies

Colors for sunset/ sunrise doesn't matter I already know this

All I know is lately like 10 years now I barely notice

When I'm at work it rises when I'm asleep it sets

Time is passing by too soon I got sunrise regrets

My correlation is more based in the hours of darkness

I know all the phases of the moon and its adorableness….



Funny thing is on my days off my bed is facing the west

So my hours awake are pretty much the same except

If I lay on my back and look upside down at it

About 5:45am It truly is a morning sun set


Copyright © 2009 -NLWJ/IBJB/AB itsbondjamiebond@gmail.com All rights reserved. No republication of this material, in any form or medium, is permitted without express permission of the author.